AI in Your Pocket: The 8 Best Apps to Make Your Life Easier
Are you in search of the best AI apps to enhance your daily life? Look no further!
We've compiled a list of the top contenders in the world of artificial intelligence.
From virtual assistants to language translation, these apps use cutting-edge technology to make tasks quicker and easier.
And the best part? Many of them are available for free on your smartphone.
In this article, we will introduce you to a variety of AI apps that can improve your productivity, streamline communication, and even provide entertainment.
Whether you're a tech-savvy individual or new to the world of AI, these apps have something to offer.
So why wait? Check out our list of the best AI apps and start experiencing the convenience of artificial intelligence today.
Before starting with the best 8 AI Apps, here's:
5 interesting statistics about AI
According to a study by PwC, 72% of business leaders believe that AI will revolutionize the way their companies operate within the next five years.
A survey by Salesforce found that 63% of consumers are willing to interact with AI assistants to get quick and accurate answers to their questions.
Research by Deloitte suggests that AI could add $9.5 trillion to the global economy by 2025.
A study by Accenture found that the use of AI in the healthcare industry could save up to $150 billion annually by 2026.
According to a report by the World Economic Forum, the adoption of AI could lead to the creation of 58 million new jobs by 2022.
Enough about numbers, let's get started:
8 Best AI Apps
Character.AI
If you're a fan of engaging, realistic conversation, you'll want to check out Character.ai.
This AI-powered web application allows users to create and publish their own characters, complete with distinct personalities and backgrounds.
And the fun doesn't stop there – you can even interact with other people's characters in the community.
Whether you want to have a one-on-one conversation with a single character or organize a group chat with multiple characters, Character.ai has you covered. One of the best things about this app is the human-like text generation.
The AI technology is able to produce responses that feel natural and contextually appropriate, making for a truly immersive experience. So why settle for boring, one-dimensional conversation? Give Character.ai a try and see how it can bring your chats to life.
Magic Eraser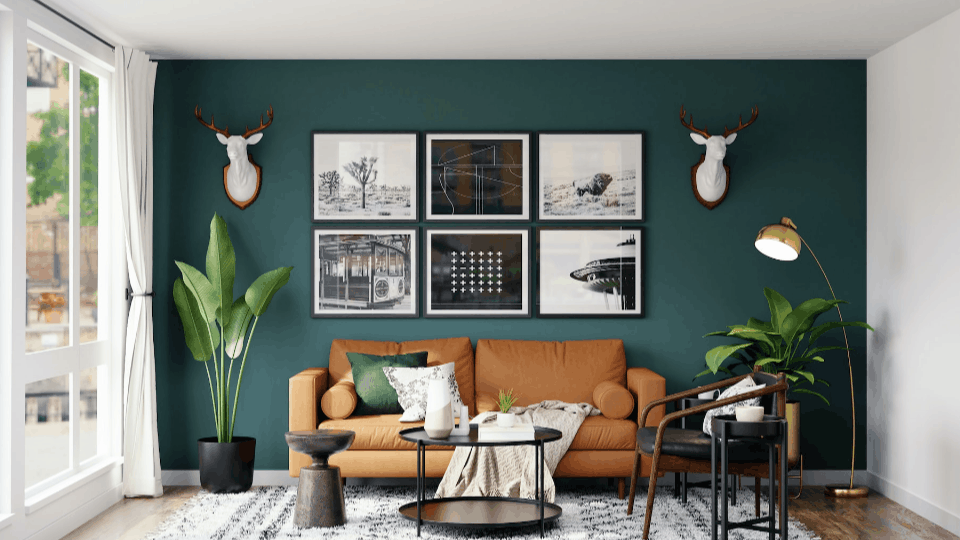 The Magic Eraser is a must-have for any photographer or design enthusiast. It's a unique tool that utilizes artificial intelligence to seamlessly remove any unwanted objects from your photos. This can be especially useful for removing distracting elements from an otherwise perfect shot, or for digitally altering images in a more subtle way.
To use the Magic Eraser, all you have to do is select the brush size and then highlight the area you want to remove. Then, simply click the 'erase' button and the AI will do the rest. In just a few seconds, the unwanted object will be gone, leaving you with a clean and polished image.
But that's not all – once you're finished using the Magic Eraser, you can easily download your edited image to use as you please.
Whether you want to share it on social media or use it in a professional project, the Magic Eraser has you covered.
Overall, the Magic Eraser is an impressive and convenient AI app that can save you a lot of time and hassle when it comes to photo editing.
If you want to take your photography skills to the next level, or just want to make quick and easy touch-ups to your images, the Magic Eraser is definitely worth checking out.
Talk To Books
Talk To Books is an innovative AI app developed by Google that allows you to discover new books and explore new ideas through conversation. Simply type in a query or statement into the search box, and Talk To Books will generate a list of books related to your topic.
But that's not all – in addition to providing a list of relevant books, Talk To Books also offers samples of each book for you to explore.
Simply click on one of the samples and you'll be able to read through a selection of passages from the book.
This is a great way to get a feel for the book and see if it's something you'd be interested in reading in full.
But the fun doesn't stop there – with over 1000 books available to explore, you're sure to find something that piques your interest.
Whether you're looking for a new work of fiction to sink your teeth into, or you want to learn more about a particular subject, Talk To Books has something for everyone.
Overall, Talk To Books is a fantastic AI app that makes it easy to discover new books and ideas. If you're a reader looking to expand your horizons, or you just want to find your next favorite book, this app is definitely worth checking out.
ChatGPT
ChatGPT is an AI app that lets you have natural conversations with a virtual chatbot.
Using the power of natural language processing, ChatGPT is able to understand and respond to your messages in a way that feels almost human.
To use ChatGPT, simply start a conversation by typing a message into the chatbox.
The chatbot will then respond with a message of its own, and the conversation will continue from there. You can talk about anything you like, whether it's the weather, your favorite hobbies, or current events.
One of the great things about ChatGPT is that it's able to hold a wide variety of conversations, thanks to its deep learning algorithms.
This means that no matter what you throw at it, ChatGPT will be able to come up with a thoughtful and engaging response.
But ChatGPT is more than just a simple chatbot – it's also a powerful tool for language learning and language practice. Whether you're a beginner looking to improve your language skills, or a native speaker looking to keep your skills sharp, ChatGPT is a great resource.
Overall, ChatGPT is an AI app that's both fun and useful. If you want to have interesting and engaging conversations with a virtual chatbot, or if you're looking for a way to practice your language skills, ChatGPT is definitely worth checking out.
FaceApp
FaceApp is an AI-powered photo editing app that allows you to transform your selfies into stunning works of art.
With over 500 million downloads to date, it's no surprise that FaceApp is one of the most popular apps of its kind.
One of the great things about FaceApp is that it's incredibly easy to use.
Simply snap a selfie and then choose from a wide variety of AI filters, backgrounds, effects, and other tools to create a seamless and photorealistic edit in just one tap.
You'll be amazed at how quickly and easily you can transform your selfies into Instagram-worthy works of art.
But that's not all – FaceApp is also completely free to use, so you won't have to spend a penny to get the perfect edit.
No more endless tapping and swiping to achieve the perfect look – with FaceApp, you can get professional-quality results in just a few seconds.
Overall, FaceApp is an AI app that's both fun and useful. If you're looking for an easy and convenient way to take your selfies to the next level, FaceApp is definitely worth checking out.
SwiftKey
If you're tired of typing errors and slow typing speeds, then you need to check out SwiftKey Keyboard, an AI-powered typing app developed by Microsoft. This app is designed to make typing easier, faster, and more accurate, all while helping you to better understand the meaning of your text.
One of the great things about SwiftKey Keyboard is that it's customizable to suit your personal style. You can choose from a wide variety of font styles, colors, designs, and themes to make your keyboard look and feel just the way you want it. Plus, with features like touch-to-type, the ability to predict your emotions, and a built-in GIF keyboard, SwiftKey Keyboard makes typing a breeze.
But that's not all – SwiftKey Keyboard also supports more than 300 languages, making it a great choice for multilingual users. Whether you're typing in English, Spanish, French, or any other language, SwiftKey Keyboard has you covered.
Overall, SwiftKey Keyboard is an AI app that's both fun and functional. If you want to type faster, more accurately, and with fewer errors, this app is definitely worth checking out.
Calorie Mama AI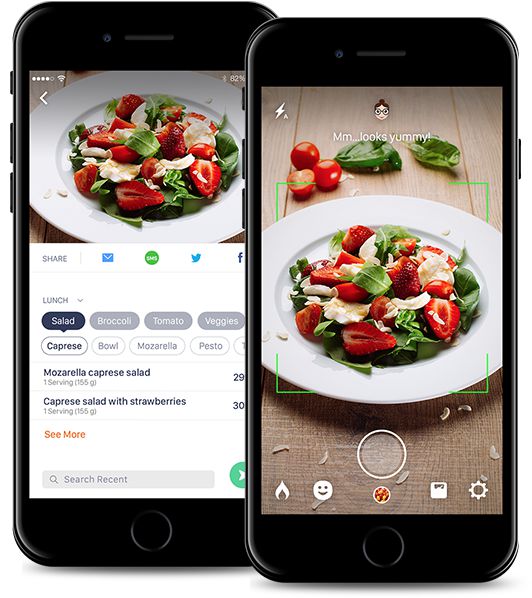 Calorie Mama AI is an innovative AI app that makes it easy to count calories and plan your meals. With this app, you can simply take a photo of your food and let the AI do the rest. It will analyze the image and tell you exactly how many calories are in each item, as well as provide detailed nutrition information.
One of the great things about Calorie Mama AI is that it can categorize food items into categories like vegetables, grains, meats, fruits, and beverages.
This makes it easy to keep track of what you're eating and ensure that you're getting a balanced diet.
Plus, with the ability to segment dishes by regional cuisines like western, Asian, American, and European, you can easily find food options that suit your taste.
But Calorie Mama AI is more than just a calorie counter – it's also a powerful tool for developers. With access to a comprehensive nutrition database, developers can build detailed nutritional profiles and recommend customized diets to users.
Overall, Calorie Mama AI is an AI app that's both useful and convenient. If you want to take control of your diet and make healthier food choices, this app is definitely worth checking out.
Socratic
If you're a student in need of some help with your math or science homework, Socratic is an AI app that you won't want to miss.
Developed by Google, this powerful tool uses artificial intelligence to provide accurate answers to a range of subjects, including math, science, history, and literature.
All you have to do is scan the equation or question using the app, and within seconds, Socratic will deliver a response.
But the app doesn't stop there – it also provides a step-by-step breakdown of the solution, allowing you to understand the concepts behind the problem.
This is a great feature for students who want to learn and not just memorize answers. With a user-friendly interface and reliable results, it's no wonder that Socratic has become a go-to resource for students and educators alike.
Whether you're struggling to grasp a difficult concept or just need a quick solution, Socratic has you covered.
Conclusion and thoughts on AI Applications
In conclusion, AI technology has revolutionized the way we live and work, and it continues to advance at an impressive pace. From AI-powered photo editing and language learning apps, to virtual assistants and intelligent typing tools, there's an AI app for just about everything these days.
As we've seen, the best AI apps can help us save time, stay organized, and make our lives easier in a variety of ways. Whether you're a photographer looking to touch up your photos, a language learner looking to improve your skills, or simply someone looking for an easy way to keep track of your daily tasks, there's an AI app that can help.
So if you want to take advantage of the many benefits of AI technology, be sure to check out some of the best AI apps on the market. With their cutting-edge algorithms and intuitive interfaces, these apps are sure to make your life a little bit easier and a lot more fun.
Francesco Chiaramonte is an Artificial Intelligence (AI) expert and Business & Management student with years of experience in the tech industry. Prior to starting this blog, Francesco founded and led successful AI-driven software companies in the Sneakers industry, utilizing cutting-edge technologies to streamline processes and enhance customer experiences. With a passion for exploring the latest advancements in AI, Francesco is dedicated to sharing his expertise and insights to help others stay informed and empowered in the rapidly evolving world of technology.